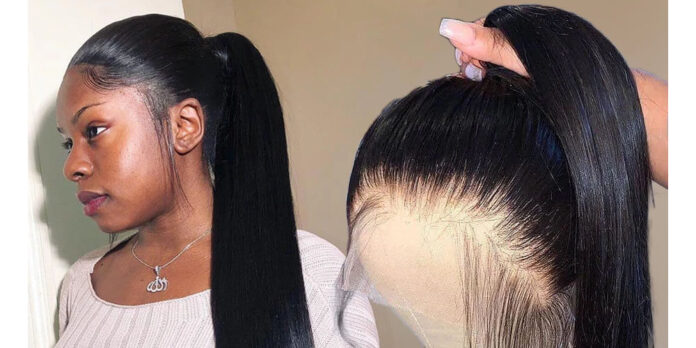 Who doesn't like having a warm hair tone when it absolutely shines, exhilarating every look? Winters are the best time to pack those bright shades and choose warm tones for wigs. Although most people lean towards blonde hair in a race between brunette and blondes, most of them are pretty unaware of the exceptional shades of brown. Moreover, a warm tone can also positively impact facial features, enhancing eyes, eyebrows, or smile as well. Check out the top 5 human hair wigs colors for Brunette!
What makes Brunette the best?
Before diving right into the list, let's know more about Brunette. Brunette is the name given to brown hair, which is considered one of the most attractive and stylish colors, especially for cool-toned skins. Every shade of brown can give a diverse look regardless of whether it's been highlighted, rooted, or completely dyed on the human hair wig. If appropriately managed, it gives an illusion of being natural, transforming into some adorable hairstyles.
Top 4 Brunette Human Hair Wig Colors
Many beautiful shades of brown have been around for a long time and have also been heavily worn by the royals back in the day. Here are some of the best Brunette shades; everyone must try out!
1. Chestnut Hair Color
Next in line is the Chestnut hair, which is rich in nature and deep texture. Human wigs with chestnut color evoke a reddish-brown impact. It'll be an excellent chance for people to have green or brown eyes and will be well-suited for every type of skin tone.
2. Dark Chocolate Hair Color
Dark chocolate is the most common hair color people choose for wigs and for dying their naturals. These are simple and straightforward if the goal isn't to mess with the looks. However, this could be boring for those who want to try something new! It gives a deep yet calm brown aura, perfect for golden skin tones. Moreover, it requires extra care to reflect a luxurious and sophisticated look that most people need with a wig.
3. Light Ash Brown Hair Color
One of this year's most trendy hair colors is light ash brown. It's best for those seeking a classy and modernized look which is hard to find with brunette shades. As most hair shades have a touch of red or gold, light ash brown eliminates that factor, giving its wearer an enhanced and confident persona. This shade pops out light-colored eyes and lighter complexion, and to add more funk, highlights of any golden shade will deliver an elegant result.
4. Light Caramel Hair Color
The final choice in this series is the light caramel brown. This hair color works like a charm for people with tanned skin tones as it reflects a dusky look. Moreover, it'll have a negative effect on pink skin or a more fantastic skin tone. Light caramel human hair wig is difficult to protect, so extra care should be given to enjoy the best results every time.
Finally, you know all about the five best human hair wigs for brunettes. Which one would you like to try?