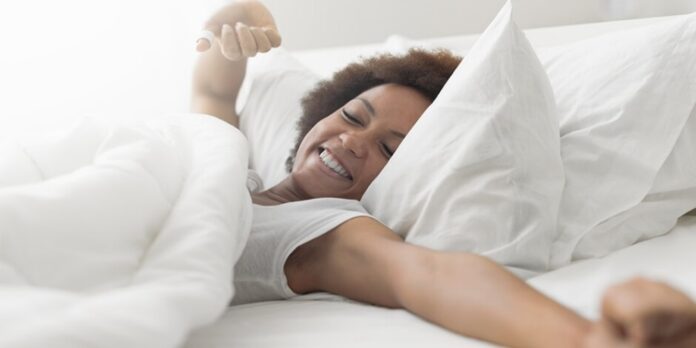 Often, we go to stores in search of pillows without considering the pillow types that will suit our health. All kinds of pillows have one thing in common, which is making you comfortable while you sleep. But if you are a side sleeper, then the suitable type of pillow for your sleeping position is a contour foam pillow.
A contour pillow is designed to conform to an individual's head or neck. It represents the best pillow choice for those suffering from neck or back pain.
Benefits of using silicone contour pillows:
Snoring can be distressing, especially if you have a bedmate or sleep in a room with other people. However, with a contour pillow, you can be assured of having a stress-free night plus no snoring. A contour pillow is designed to raise your head slightly and prevent your airway from getting blocked. The pillow is also suitable for people suffering from apnea and other sleeping disorder.
Sleeping in an uncomfortable position is not a situation you'd like to find yourself in, and here's why. When you sleep in the wrong position all through the night, you will end up mounting pressure on your joints, and your muscle could fold up. So, to reverse this trend, you should try out using a leg pillow contour to reduce pressure on your joints to prevent muscle pull while sleeping at any time during the day.
How to pick the perfect pillow?
For side sleepers, your pillow type should be with a high loft and must have firm support. Although, the silicone contour pillow is best for you because of your sleeping posture. However, if you must get a silicone contour pillow, here are some features you must be on the lookout for:
Yes, your silicone contour pillow must have a firm base that can support your neck and head. So, before dropping the cash to purchase a silicone contour pillow from the store, you must check if it is suitable for your neck to avoid getting a pillow that will worsen your sleep.
The contour must be adjustable
As a general rule, never buy a silicone contour pillow that is not adjustable. If you are told the pillow contour is fixed, then that is a red flag that it is not a pillow of your choice. Silicone contour pillows have different shapes within one pillow. So, ensure that pillow has the perfect contour height and shape suitable for your neck.
Before making your silicone pillow selection, always ensure you check if the pillow height is adjustable. Why? If the height is adjustable, you can adjust the height to your comfortable size instead of inconveniencing yourself.
No matter how clean your living or sitting room can be, there will always be some form of dirt around the corner. So, to ensure your pillows stay neat and attractive, always consider pillows that can be easily maintained. Also, the silicone contour pillow you are getting should be the washable type that won't get damaged when washed with hot water to get rid of stubborn stains.
Conclusion
Silicone contour pillows are advanced pillows designed for side sleepers who find it difficult to sleep at night. However, when you buy one from the store, you mustn't be carried away by fancy designs or low prices. You can always get a good silicone contour pillow by following the process stated in this piece.