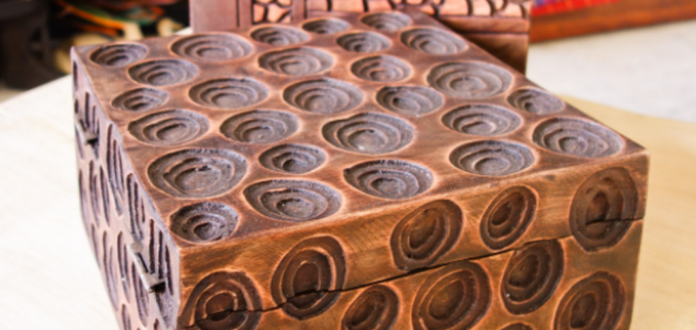 Decorative wooden boxes are a great addition to any room in the house. They can help you to store items, organize your space and add a touch of style that will make your living area look fantastic.
Why Should You Use Decorative Wooden Boxes?
A Decorative wood box is easy to use because they can be placed in any room of the house. These containers provide an added level of organization and decoration that will make any room look more appealing and stylish. You can also use them as gift boxes or storage containers for your bathroom or kitchen cabinets!
They come in many different sizes, shapes and colours so you can find one that works best for you!
Aesthetically pleasing
A lot of people use these boxes to store their important documents, jewellery, or other valuables. The wooden box will add an elegant touch to your home or office decorating scheme.
Easy to clean
These boxes are made out of wood and they are very easy to clean with just a little bit of water or soap if necessary. If you want an even more elegant look, you can also paint them any colour that you want or stain them with a stain which will give them an even more rustic look but still keep all the original character that comes with using real wood for your storage needs.
Safe for storing valuables
When it comes to storing your valuable possessions like jewellery or documents that need protection from dust and other elements around your home or office, nothing beats having them stored inside one safe box.
Amazing Ideas to Try Out Wooden Boxes
If you are looking for some decorative wooden box ideas, then you have come to the right place! Here are some amazing ideas which you can try out yourself:
Rustic Wooden Boxes: These are DIY projects because they look beautiful, smell great, and they're easy to make!
DIY Wooden Boxes: These DIY wooden boxes look so cute and will add charm to any room! If you like this idea then check them out at Alibaba's store.
DIY Leather & Wood Boxes: This project involves using leather scraps with wood pieces to create these adorable leather & wood storage boxes! It's an easy project that anyone can do!
Personalized wooden box with engraving- It is one of the most popular designs that you can use. If you want to give a gift to someone special then this is a great option as they will love it! You can get it done by any professional artist who specializes in this field. You can also get it done on other materials like metal or plastic if you think that wood cannot be used for this purpose. If you want to give something more personal then go ahead with this idea because it will definitely leave an impact on their minds forever!
Conclusion
Decorative wooden boxes vary in price and size, but they are a perfect organizational tool for your home. You can use these boxes to organize your closet from the junk drawer or the fridge from the pantry. Wood is not just for show, it is for storage as well! Get top DIY ideas for these boxes from those in Alibaba's store.